Bloodlines, tome 3 : The indigo Spell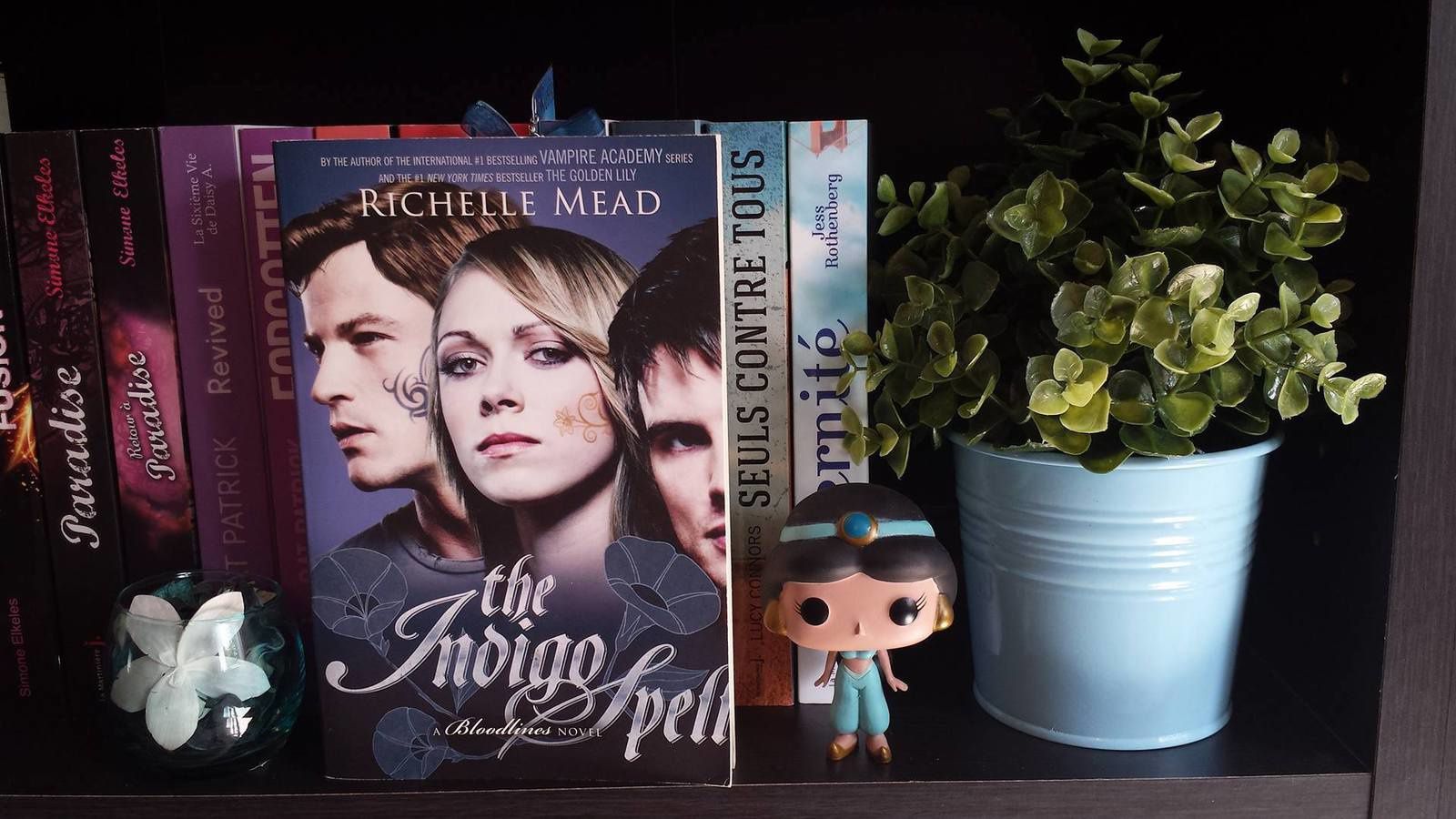 Résumé :
Attention, tome 3 !
In the aftermath of a forbidden moment that rocked Sydney to her core, she finds herself struggling to draw the line between her Alchemist teachings and what her heart is urging her to do. Then she meets alluring, rebellious Marcus Finch--a former Alchemist who escaped against all odds, and is now on the run. Marcus wants to teach Sydney the secrets he claims the Alchemists are hiding from her. But as he pushes her to rebel against the people who raised her, Sydney finds that breaking free is harder than she thought. There is an old and mysterious magic rooted deeply within her. And as she searches for an evil magic user targeting powerful young witches, she realizes that her only hope is to embrace her magical blood--or else she might be next.
Ma note : 8,5/10
Bloodlines, tome 4 : The Fiery Heart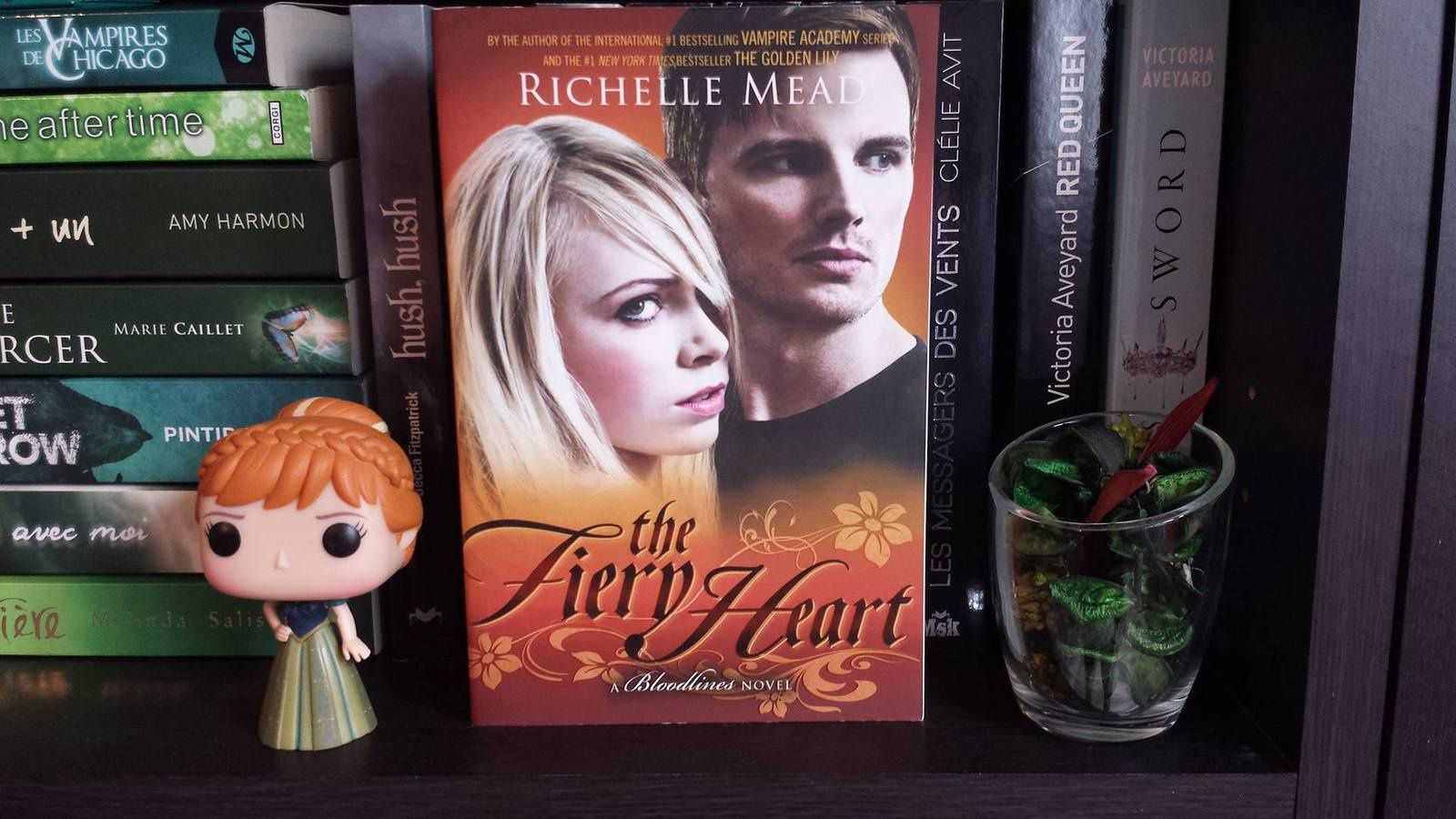 Résumé :
Attention, tome 4 !
In The Indigo Spell, Sydney was torn between the Alchemist way of life and what her heart and gut were telling her to do. And in one breathtaking moment that Richelle Mead fans will never forget, she made a decision that shocked even her. . . .
But the struggle isn't over for Sydney. As she navigates the aftermath of her life-changing decision, she still finds herself pulled in too many directions at once. Her sister Zoe has arrived, and while Sydney longs to grow closer to her, there's still so much she must keep secret. Working with Marcus has changed the way she views the Alchemists, and Sydney must tread a careful path as she harnesses her profound magical ability to undermine the way of life she was raised to defend. Consumed by passion and vengeance, Sydney struggles to keep her secret life under wraps as the threat of exposure—and re-education—looms larger than ever.
Ma note : 8,5/10
Bloodlines, tome 5 : Silver Shadows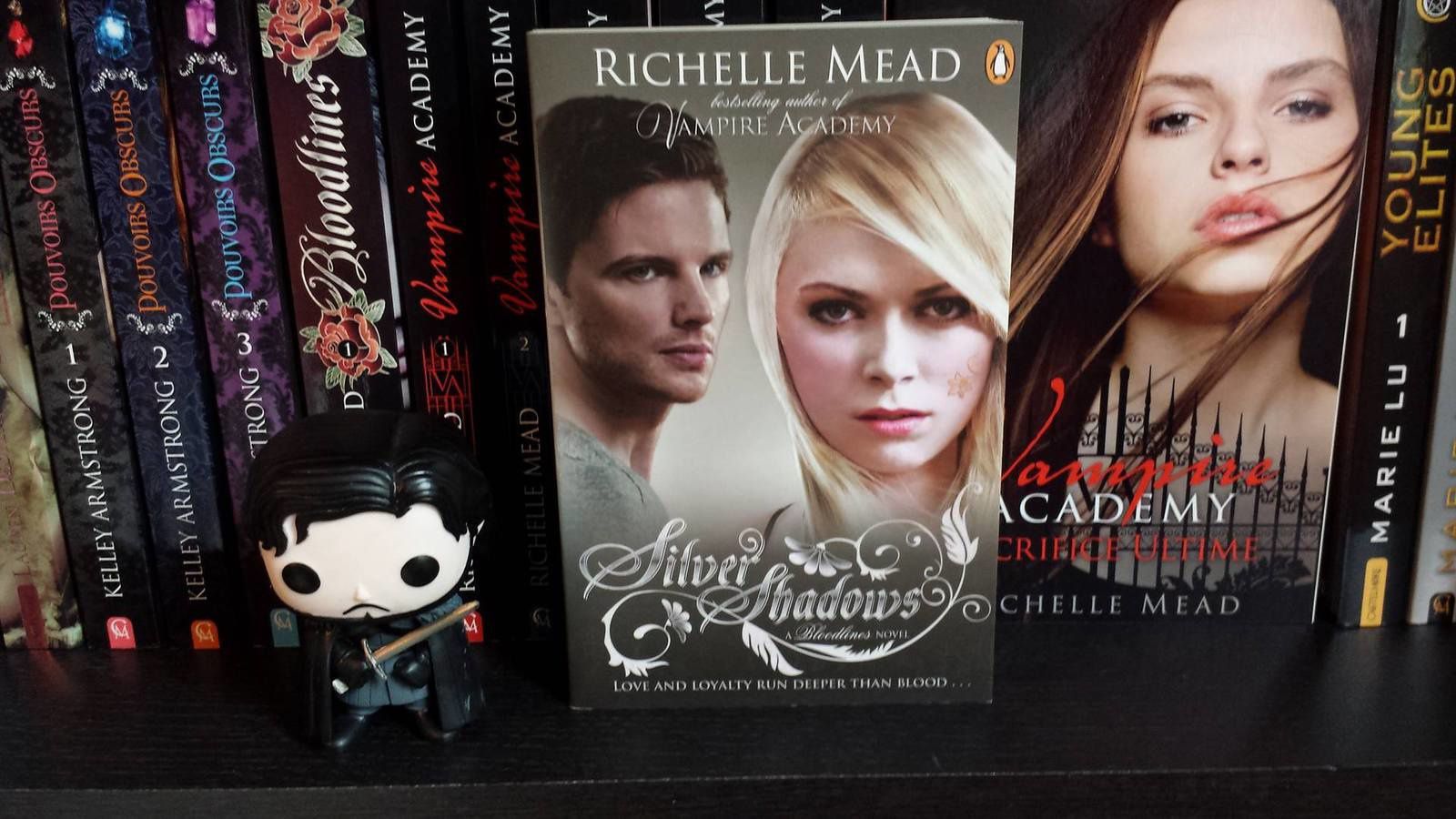 Résumé :
Attention, tome 5 !
In The Fiery Heart, Sydney risked everything to follow her gut, walking a dangerous line to keep her feelings hidden from the Alchemists. Now in the aftermath of an event that ripped their world apart, Sydney and Adrian struggle to pick up the pieces and find their way back to each other. But first, they have to survive. For Sydney, trapped and surrounded by adversaries, life becomes a daily struggle to hold on to her identity and the memories of those she loves. Meanwhile, Adrian clings to hope in the face of those who tell him Sydney is a lost cause, but the battle proves daunting as old demons and new temptations begin to seize hold of him. . . . Their worst fears now a chilling reality, Sydney and Adrian face their darkest hour in this heart-pounding fifth installment in the New York Times bestselling Bloodlines series, where all bets are off.
Ma note : 9/10
Ma raison de vivre, tome 3 : ma raison de respirer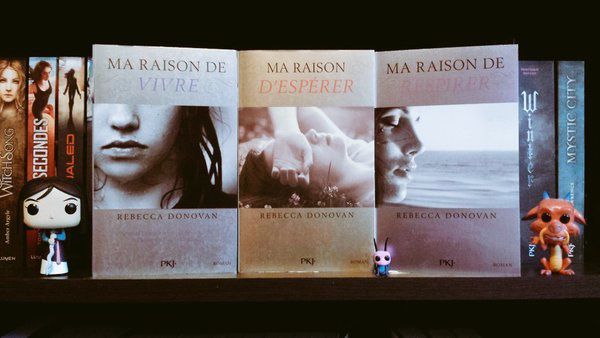 Résumé :
Attention, tome 3 !
Deux ans après avoir brisé le coeur d'Evan, Emma ne parvient pas à l'effacer de sa mémoire. Quand un carton plein de souvenirs ressurgit, l'armure d'Emma se fissure. Toutes ses émotions passées reviennent l'assaillir. Pour oublier, elle devient accro à l'adrénaline. Soirées, alcool, garçons : rien ne semble pouvoir combler ce vide qui la consume. Jusqu'à une rencontre décisive,
qui bouleversera toutes ses certitudes...
Ma note : 9/10
Pas de lecture pendant le week-end donc,pas de lecture en cours. Mais j'ai bien l'intention de finir la série Bloodlines ! :)
Sinon, je vous prépare un petit article sur l'avancement de ma bibliothèque puisque celle-ci s'est agrandi.
Et demain, surveillez bien le blog, on fêtera les trois ans ! Petit concours de prévu !
Et vous vos lectures la semaine passé ? Vos prévisions ?
N'hésitez pas à poster ici votre C'est lundi que lisez-vous !;)
Bonne semaine, et bonnes lectures !